Save the date: 22-24 June 2020 maritime exhibition
INTRODUCTION & AIM
Making the InterMarE exhibition happen is a key activity to sum up the entire Project implementation process. The trade fair formula, with its direct meetings with providers of goods and services, continues to be the most transparent and interesting way to establish and maintain business relations in every industry. This is demonstrated by other marine industry projects in the exhibition market (including SMM Hamburg, Norshipping Oslo, Europort Rotterdam) which bring together significant numbers of exhibitors and visitors. The vast majority of them are held in large maritime industry hubs.
Therefore, there is every reason to hold the InterMarE Fair in Gdańsk, a city inseparably linked with maritime economy.
The aim of the exhibition is to bring together maritime industry SMEs mainly from the Southern Baltic region and from other regions potentially interested in establishing business relations due to their location or the supply chain in which they participate.
Next to businesses, InterMarE will invite clusters, employer organisations, unions, associations and foundations from all the partner states.
---
On the same dates, MTG (LP) brings to you:
• Balt Military Expo – Baltic Military Fair – 16th edition
• NATCON International Science and Technology Conference – 9thedition
The synergy of these two exhibitions is expected to boost customer satisfaction for those who decide to participate in one of the events.
---
SIDE EVENTS


(22 June)
Topics:
• alternative fuels
• IMO 2020 environmental regulations
• implementation terms
• marine industry implication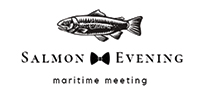 Salmon Evening
(22 June)
---